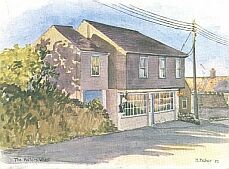 Coronavirus

God said follow a certain diet.
Bats were not to be eaten.
In China they eat Bats.
This outbreak appears
to have come from Bats.

He also said do not go with
a man as you go with a woman.
God Bless
Leviticus 26:14-18, which reads: "If you won't listen or obey my commands and reject them and violate my covenant, then I will bring on you sudden terror, wasting diseases and fever that will destroy your sight and sap your strength.

"If you still disobey Me, I will punish you sevenfold."
The Potters Wheel Located Mullion Cove Cornwall.

The Potters Wheel, Mullion Cove, Cornwall. Gift Shop, Holiday Information
Military Radio Collection, Free Ads, Accommodation,
Weather Station, Webcam, Mullion Cove Cornwall
If anyone causes one of these little ones—those who believe in me—to stumble, ( sin )
it would be better for them if a large millstone were hung around their neck
and they were thrown into the sea.
Time to reverse the law on same sex marriage.
The BBC will now not let you post Gods Law.
But it may be the only advice that will make a difference.
Read the Bible if you do not understand why.
He said do not go with a man as you go with a woman.
God Bless

6 "But at the beginning of creation God 'made them male and female.'
7 For this reason a man will leave his father and mother and be united to his wife,
8 and the two will become one flesh. So they are no longer two, but one flesh.
The BBC removed your posting, if you say anything against same sex marriage.
Jesus did not as some may try to tell you change the law in the Old Testament.
17 "Do not think that I have come to abolish the Law or the Prophets; I have not come to abolish them but to fulfil them.
18 For truly, I say to you, until heaven and earth pass away, not an iota, not a dot,
will pass from the Law until all is accomplished.

God's wrath is not an explosion, but his settled opposition to the cancer of sin
which is eating out the insides of the human race he loves with his whole being."
In other words, God is a God of wrath precisely because he is a God of love.
He loves his creation and when he sees it being destroyed, it bothers him
God Bless to you all : )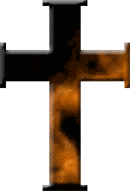 The law of the land is no longer about what is right and wrong, it is about what this generation wants to be right and wrong.
Gods law how ever never changes : )
The BBC are determined to turn
the population into homosexuals.

They had a homosexual wedding
on Songs of Praise, with a vicar
taking the service.

It caused a lot of protests.

It shows the BBC is trying to give
the population the impression that
it is ok by God, the book tells us he
says otherwise in no uncertain terms.
LGBT group Stonewall want teachers to start using the term "learners" rather than "boys" and "girls"
God made them Man and Woman : )
What kind of people are you that make and watch TV program like this ?

Jeremy Kyle 'may have caused or contributed to' guest Steve Dymond's death