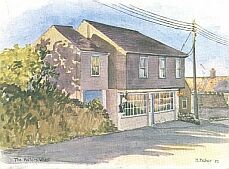 Coronavirus

God said follow a certain diet.
Bats were not to be eaten.
In China they eat Bats.
This outbreak appears
to have come from Bats.

He also said do not go with
a man as you go with a woman.
God Bless
The Potters Wheel Located Mullion Cove Cornwall.

The Potters Wheel, Mullion Cove, Cornwall. Gift Shop, Holiday Information
Military Radio Collection, Free Ads, Accommodation,
Weather Station, Webcam, Mullion Cove Cornwall
If anyone causes one of these little ones—those who believe in me—to stumble, ( sin )
it would be better for them if a large millstone were hung around their neck
and they were thrown into the sea.
Time to reverse the law on same sex marriage.
The BBC will now not let you post Gods Law.
But it may be the only advice that will make a difference.
Read the Bible if you do not understand why.
He said do not go with a man as you go with a woman.
God Bless

6 "But at the beginning of creation God 'made them male and female.'
7 For this reason a man will leave his father and mother and be united to his wife,
8 and the two will become one flesh. So they are no longer two, but one flesh.
https://www.bbc.co.uk/news/uk-england-devon-52321910
This is ridiculous tooth pain is suicidal as I pointed out on a BBC posting.
I said dentist should take the same risk as doctors and nurses police etc have to
it unfortunately goes with the job.
The BBC removed my posting, as they do if you say anything against same sex marriage.
God Bless to you all : )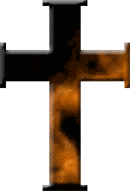 The law of the land is no longer about what is right and wrong, it is about what this generation wants to be right and wrong.
Gods law how ever never changes : )
The BBC are determined to turn
the population into homosexuals.

They had a homosexual wedding
on Songs of Praise, with a vicar
taking the service.

It caused a lot of protests.

It shows the BBC is trying to give
the population the impression that
it is ok by God, the book tells us he
says otherwise in no uncertain terms.